Celebrations
This page features the list of homages to John Cage that took place in Italy both while he was still alive and after his death (August 1992). In spite of its lack of completeness, I hope to slowly make this area comprehensive, so this section must be regarded as a continuously evolving.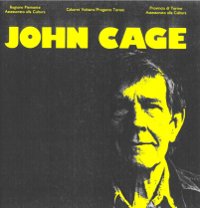 John Cage Festival John Cage in Turin/Ivrea: May 5 - May 20 1984. Organized by Cabaret Voltaire-Progetto Toreat, Province of Turin - Culture Department.
Program:
Muoyce
[John Cage] (May 5),
Sonatas and Interludes, Winter Music, Solo for Piano
[Giancarlo Cardini] (May 8 and 17),
Mushroom Book
[John Cage] (May 9), meeting with the students of the conservatory [John Cage] (May 10),
Freeman Etudes
[Janus Negyesy] (May 13),
Amores, Imaginary Landscape n°2, Credo in Us, Branches
[Cincinnati Percussion Group] (May 15),
Musicircus with Children
(May 19).
John Cage in Perugia: June 21 - June 27 1992. 7 days of music: an entire week dedicated to the oeuvre of the great American composer.
Program: June 22:
One12
[John Cage],
One8
[Michael Bach]; June 23:
Music Walk
[Composers and Musicians collaborators of Quaderni Perugini di Musica Contemporanea], June 24: conference by Heinz Klaus Metzger;
One9/Two3
[Mayumi Miyata, Isao Nakamura]; June 25:
Etudes Australes
[Marianne Schroeder]; June 26:
Seven2
and works for piano [Andras Wilheim, Ensemble Internazionale dei Quaderni Perugini di Musica Contemporanea, Rainer Riehn]
Some photos
HERE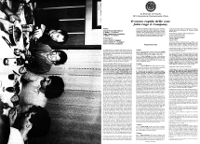 Venice Biennale XLV:
Il suono rapido delle cose, John Cage & Company
: June 1993.
Curated by: Alanna Heiss, Carolyn Christov-Bakargiev, Ludovico Pratesi, Angela Vettese.
Program: June 9:
Squeezeplay
(Allan Kaprow),
John Cage: a retrospective
(Margaret Leng Tan).
June 10:
Lezioni di musica
(Giuseppe Chiari),
Concerto per due pianoforti: Bacchanale, Winter Music, Two Pieces, Pastoral n.1, In a landscape, Music for amplified toy pianos
(Giancarlo Cardini, Daniele Lombardi),
Variations III
(Gianni-Emilio Simonetti, Walter Marchetti) e
Branches
(Davide Mosconi).
June 11:
Nocturnal concert
(Margaret Leng Tan).
June 20:
One11 and 103
(Orchestra della Fenice, Arturo Tamayo).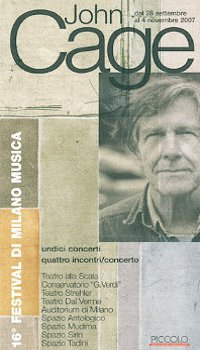 16° Festival Milano Musica
: Milan, September 28 - November 4 2007, 11 concerts - 4 conferences.
Official site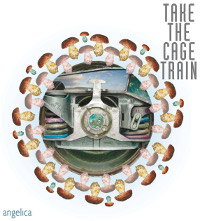 Take the Cage Train
: Bologna, May 31 and June 1 2008. Celebration of the 30 years from
Il Treno di John Cage
(1978). Curated by Massimo Simonini and Oderso Rubini.
Program by
Angelica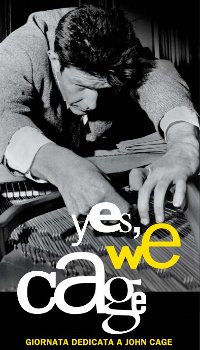 Yes, We Cage
: Parma, October 22 2009.
Workshop dedicated to the American composer at Casa della Musica - Casa del Suono in Parma. Curated by Angela Ida De Benedictis and Veniero Rizzardi.
Program:
PDF file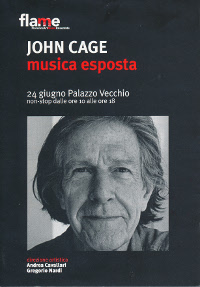 Musicircus
: Florence, June 24 2010.
8 consecutive hours of John Cage's music inside Palazzo Vecchio, Florence. Curated by Andrea Cavallari and Gregorio Nardi.
Program:
PDF file
Picture gallery