Forse alcuni ricorderanno il celebre Musicircus con i bambini che John Cage organizzò nel maggio 1984 durante il festival a lui dedicato tra Torio e Ivrea (video su YouTube QUI). Memore di quell'esperienza e testimone del corso di musica creativa per bambini da lui stesso tenuto, Antonio Mainenti ha organizzato il prossimo 20 dicembre presso il circolo ARCI 'Via d'Acqua' di Pavia un'esecuzione di Cartridge music di Cage davvero particolare.
La composizione verrà infatti eseguita prima dai bambini del corso di musica creativa che si tiene presso l'associazione (ore 18), e in seguito da musicisti adulti (ore 20). I musicisti invitati, provenienti da esperienze diverse, eseguiranno le partiture disegnate dai bambini a partire dalle indicazioni di Cage. Ulteriori dettagli QUI.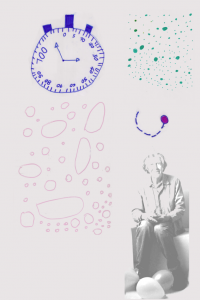 Perhaps some of you remember the famous Musicircus with children organized by John Cage during the May 1984 festival between Turin and Ivrea (YouTube video HERE). Well, drawing inspiration from that and from his personal experience as a teacher of creative music for children, Antonio Mainenti has arranged on December 20 at the ARCI club 'Via d'Acqua' in Pavia, a peculiar performance of Cage's Cartridge music indeed.
The Cagean piece will be performed first by the children (6pm) attending the creative music course, followed by an 'adult' performance (8pm) by skilled musicians. These guest musicians, belonging to diverse musical styles, will play the scores drawn, according to Cage's instructions, by the children. More details (in Italian) HERE.